Preferred Dealers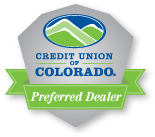 We want to give you a great, low-cost auto loan. But that's not all. To help make the entire car-buying process a pleasant one, we've created our Preferred Dealer Network. This hand-picked group of auto dealers meets our high standards and is committed to giving each and every Credit Union of Colorado Member fair, respectful, and honest treatment and pricing.
Members purchasing at these locations and financing with us will receive a special discount rate of .25% off our regular auto loan rates.
Preferred Dealers: Denver Metro | Northern Colorado | Southern Colorado | Western Slope
Here's how to take advantage of this exclusive service:
Get your loan pre-approved by applying online 24/7, calling 800-444-4816, or visiting your local branch.
Find the dealer nearest you with the cars you're interested in and call to set up an appointment with the Preferred Dealer Network contact person. The only way to receive special treatment is to work directly with the contact listed on Preferred Dealer list.
Please notify the dealer contact that you are a member of our credit union, you're pre-approved, and that you would like to receive the Preferred Dealer Network benefit.
Remember to take your pre-approved loan certificate with you to your appointment.
Test drive new or used cars or trucks, make your final choice, and the dealer does all the rest.
Browse the cars and trucks right now and see what's available.
Find the Right Car
Search our inventory
Research a Vehicle
Customize new car models.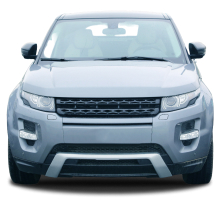 Find a Dealer
Get maps, car listings and price quotes.